Cy Twombly, A Prodigiously Talented Artist

By Li Zi

If people ask me who my favorite artist is in the field of easel painting, I will give them the name Cy Twombly without any hesitation. Some may perhaps be surprised and retort, "But you like Kiefer best, don't you?" I would respond, "Kiefer cannot compare with Twombly in terms of his talent for easel painting!" Of course, I do appreciate Kiefer's works but in my opinion, Kiefer's intelligence and depth of minds in art are no comparison to Twombly's artistic genius.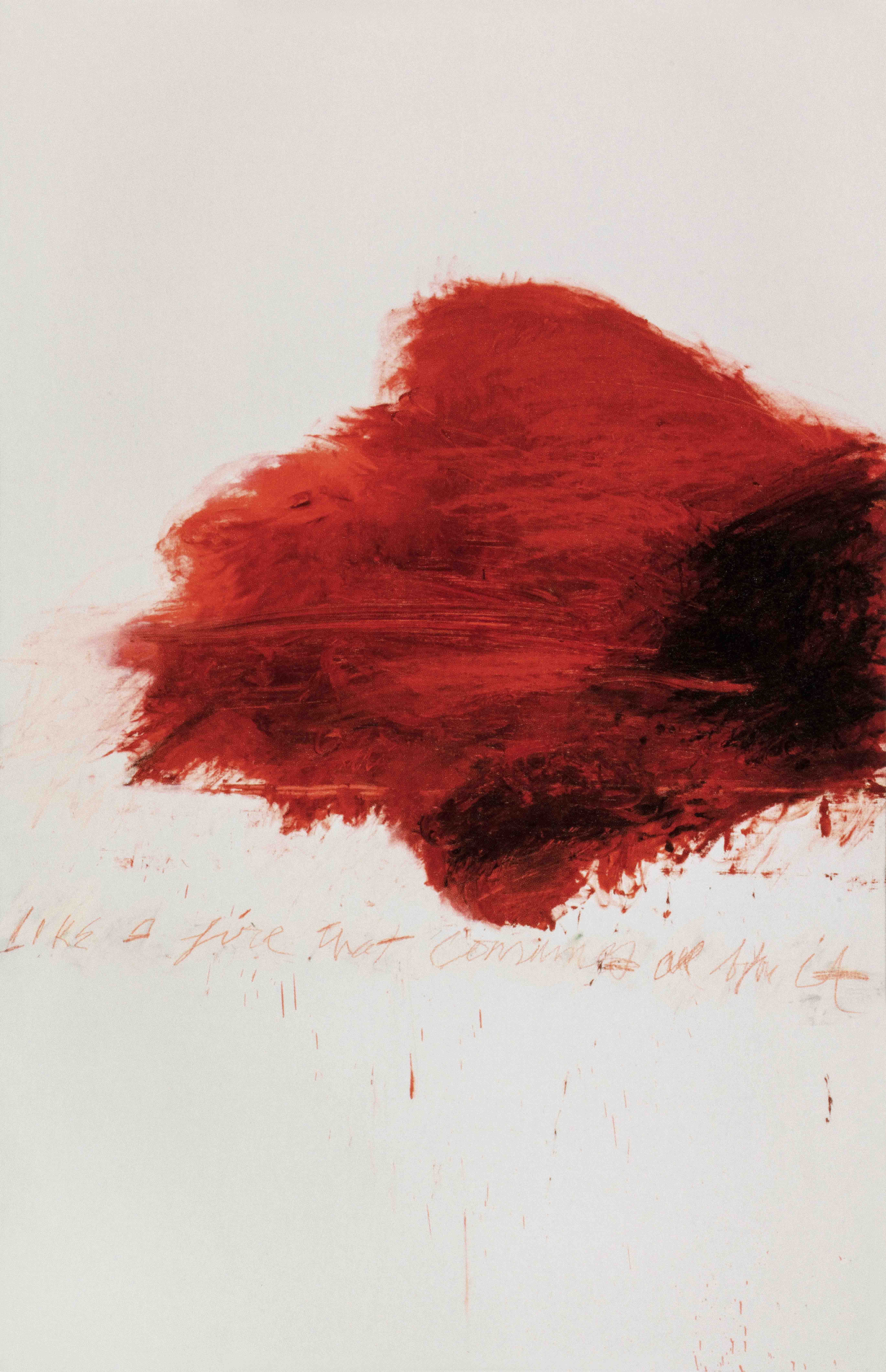 Cy Twombly was one of the most talented artists to have engaged in easel painting after World War II. As far as I am concerned, one could even be so bold as to omit the words "one of". In my mind, at least, he was the most talented one.

Twombly

, who was born in Virginia in 1928, was formerly named Edwin Parker Twombly. It was his father who nicknamed him "Cy".






Twombly was the most skilled artist in use of color white. I think his use of white is magical. Scores of people are of the view that his works are graffiti-like sketches on a white canvas, but the white is unordinary, which was achieved after Twombly applied to white paints layer over layer on the canvas. Each white canvas is like the impeccable skin of a girl, on which a suitable foundation cream is applied and then make up. The makeup may look nude or natural, but it is definitely not scratchy at all. This was how Twombly painted. His seemingly easy splashes were based on a perfect white background which was carefully crafted by him. I have heard that

Twombly

served as a military cryptographer for a while, where he developed a skill in shorthand for quickly deciphering the coded telegrams and sending out signals. His training undoubtedly left a distinct mark on his subsequent scrawling style.






Living in a place which is the source of world's contemporary art in the second half of 20th century, Twombly, as well as his peers, took a lead in promoting this modern tide. Nonetheless, his works are full of classism and sense of nostalgia. As an art pioneer of his time, the enchantment of his graffiti is full of poetic features and philosophy. His every seemingly casual brushstroke activates the visitors' imagination, bringing people back to the original nature of painting. His works contain a lot of white space, appeasing the thoughts that find nowhere to rest in the vociferous world. Although art galleries and exhibitions are abound with masters, Twombly's works always stand out among them. Although his works are shown in a graffiti-like style, they are completely different from those of Basquiat. The former strikes you with a forthright, sincere and free feeling, full of poetic nature and wisdom. The temperament of Twombly's works are just like that conveyed by The Hairdresser's Husband, a French film, as if sunshine goes through the transparent glass and brims the house with poetic and gentle energy on a lazy afternoon.






Twombly's artistic talent receives admiration from all artists, and sometimes makes people so jealous while looking at his paintings. However, they cannot stop themselves because nobody can refuse the temptation of his marvelous works. You can never reach his level but you will be generous to apply to all the beautiful words to describe his works, such as brilliant, high-minded, relaxing, free and easy, implicative, unpretentious, honest, romantic … Because he is so outstanding, he is a genius who is both noble and knowledgeable.






Twombly had always lived in Italy. It is said that the gallery with which he collaborated moved to Rome in order to work with him. His studio was in Rome, where he died in 2011, and he wanted to be buried in this eternal city. The executive curator of the Museum of Modern Art in New York considers Twombly to be one of the most talented and knowledgeable artists of the last century and thinks that Twombly's love for classicism is hidden in his works. As the owner of Gagosian Gallery, an agent gallery of Twombly, Larry Gagosian was saddened by Twombly's death. He said that "the art world has lost a real genius and we will not see such a prodigiously talented artist for a long time."